ENCAUSTIC PAINTING

SHORT INFO. & HISTORY
Encaustic painting, also known as hot wax painting, is a method of making artworks.

In ancient Greek and Roman painting, encaustic painting was a popular technique. The word "encaustic" comes from the Greek word "enkaustikos," which meaning "to heat or burn." The Roman scholar Pliny the Elder explained the wax encaustic painting technique in his first-century book Natural History. The Egyptian Romano-Egyptian Fayum mummy portraits, painted between 100 - 300 AD, are the oldest Encaustic panel paintings still in existence. Jasper Johns, Pausias and Benjamin Calau are the name of some famous artists that uses the art medium for their artworks.


Credit to @oldpaint

COMPOSITION
The most basic encaustic media can be made by blending colors with waxes like beeswax and damar resin, as well as other ingredients. Dried powdered pigments can be used for pigmentation, while some artists prefer to use colored wax, inks, oil paints, or other forms of pigmentation.


SPECIFIC PROPERTY
Using viscous fluids like egg yolk makes the art more creamy like, which allows artists to create smooth strokes on canvas and helps to make a uniform painting. Tempera paint dries rapidly. It can be applied in thin, semi-opaque or transparent layers. 

KEY FEATURE
Because encaustic wax shares many qualities with oil paints, it may provide a very glossy and appealing effect, as well as a wide range of possibilities for elegant and expressive artworks. The Encaustic wax can be sculpted and coated, glued, or layered into the encaustic medium because it is thermally malleable. Most contemporary artists are adopting Encaustic along with Acrylic or Oil Paints, because of its dimensional quality and luminous color.

Although Encaustic wax has many of the same characteristics as oil paint, it dries much faster, therefore the colors don't bleed into one another.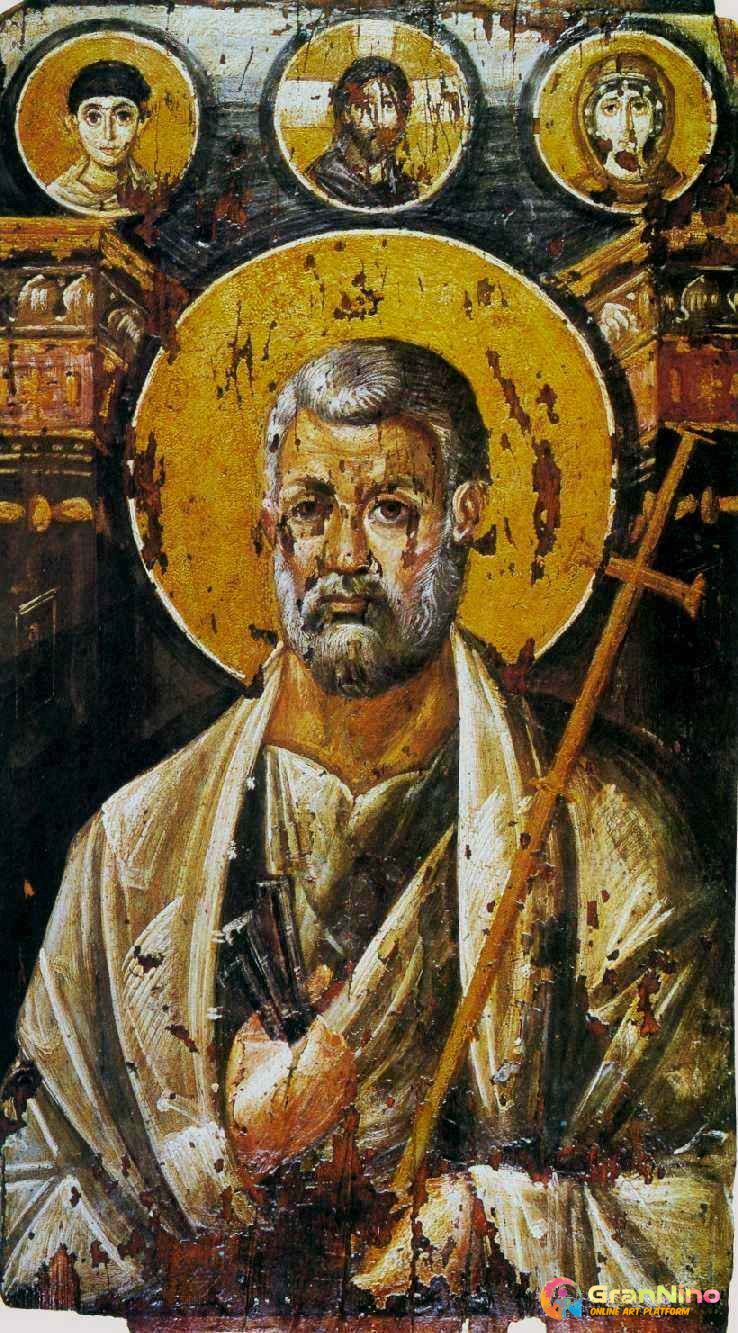 Credit to @oldpaint

SURFACE OR MEDIA
The Encaustic paint has the consistency of translucent clay. When it's hot, it may be applied like liquid paint, but when it cools, it solidifies, allowing you to cut, carve, stamp, or even sculpt it, giving the painting a 3D effect.

MORE ABOUT ENCAUSTIC PAINTING
Encaustic painting can be done on prepared wood, plaster, or canvas, just like oil painting. Actually, encaustic wax should be painted on a solid but porous surface that allows it to penetrate and make a stunning, solid foundation for a painting.

Encaustic paintings has many advantages, but there are some disadvantages also. For example, the Encaustic painting needs a heat lamp or heat gun to fuse and bind the medium. Along this, Encaustic paintings should be kept strictly on normal temperature, should avoid direct sunlight, also routinely buffed the paintings within 6 - 12 months using soft lint free clothes like pantyhose.