WARLI PAINTING

SHORT INFO. & HISTORY
Warli Painting is a form of tribal art that uses geometric shapes to depict the various elements of the paintings.

The Warli Tribes of India (from the North Sahyadri Range in Maharashtra, India, the Sahyadri Range contains cities such as Dahanu, Talasari, Jawhar, Palghar, Mokhada, and Vikramgad of Palghar district.) inspired the name Warli Painting. The tribes still using this painting technique. Even though the tribal style of art is estimated to date back to the 10th century AD., the style of Warli painting was not recognized until the 1970s. The concept of Mother Nature is fundamental to Warli culture. Some of famous Warli Painting Artist is Jivya Soma Mashe and Balu Mashe.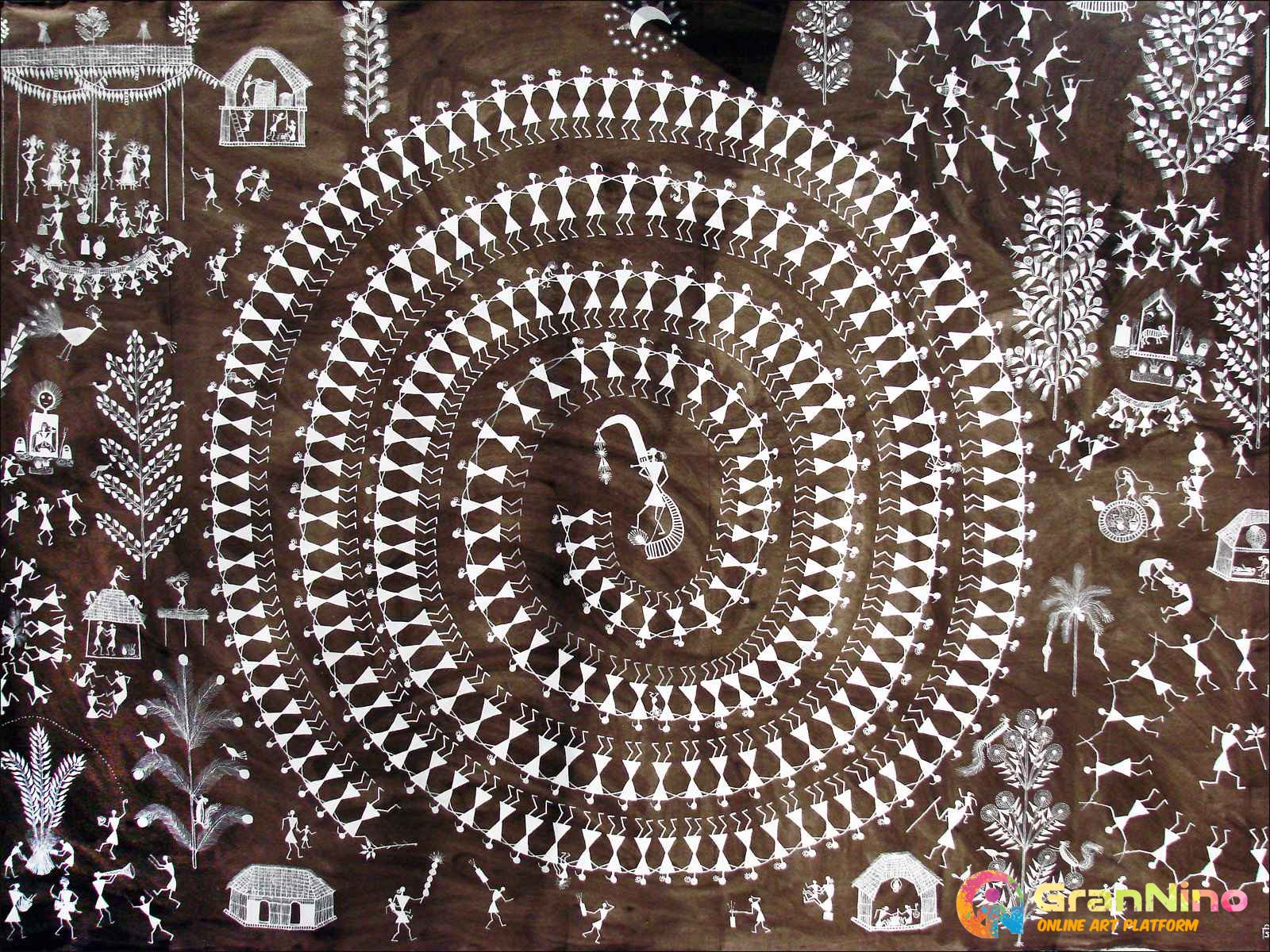 Credit to @oldpaint

COMPOSITION
The Warli Paint is done on colored background using white pigments. Traditionally, the white pigment made from rice flour and water, with gum as a binder is used for the Warli Paintings. The end of a bamboo stick is bitten to simulate the texture of a paintbrush.

SPECIFIC PROPERTY
Because the traditional Warli Painting was built on mud and bamboo made house wall, producing highly saturated artworks was challenging. Along this, it quickly faded because of the rice powder which is traditionally used as pigment. However, nowadays, on hard paper or canvas, specially manufactured white pigment and synthetic binders are used, which gives more durability and enables the paintings to be framed for exhibition.

KEY FEATURE
A set of fundamental geometric shapes, such as a circle, a triangle, and a square, are used in Warli paintings. These shapes represent various components of nature. The sun and moon are represented by the circle, while mountains and conical trees are represented by the triangle. The square, on the other hand, appears to be a human creation, denoting a sacred enclosure or a plot of land.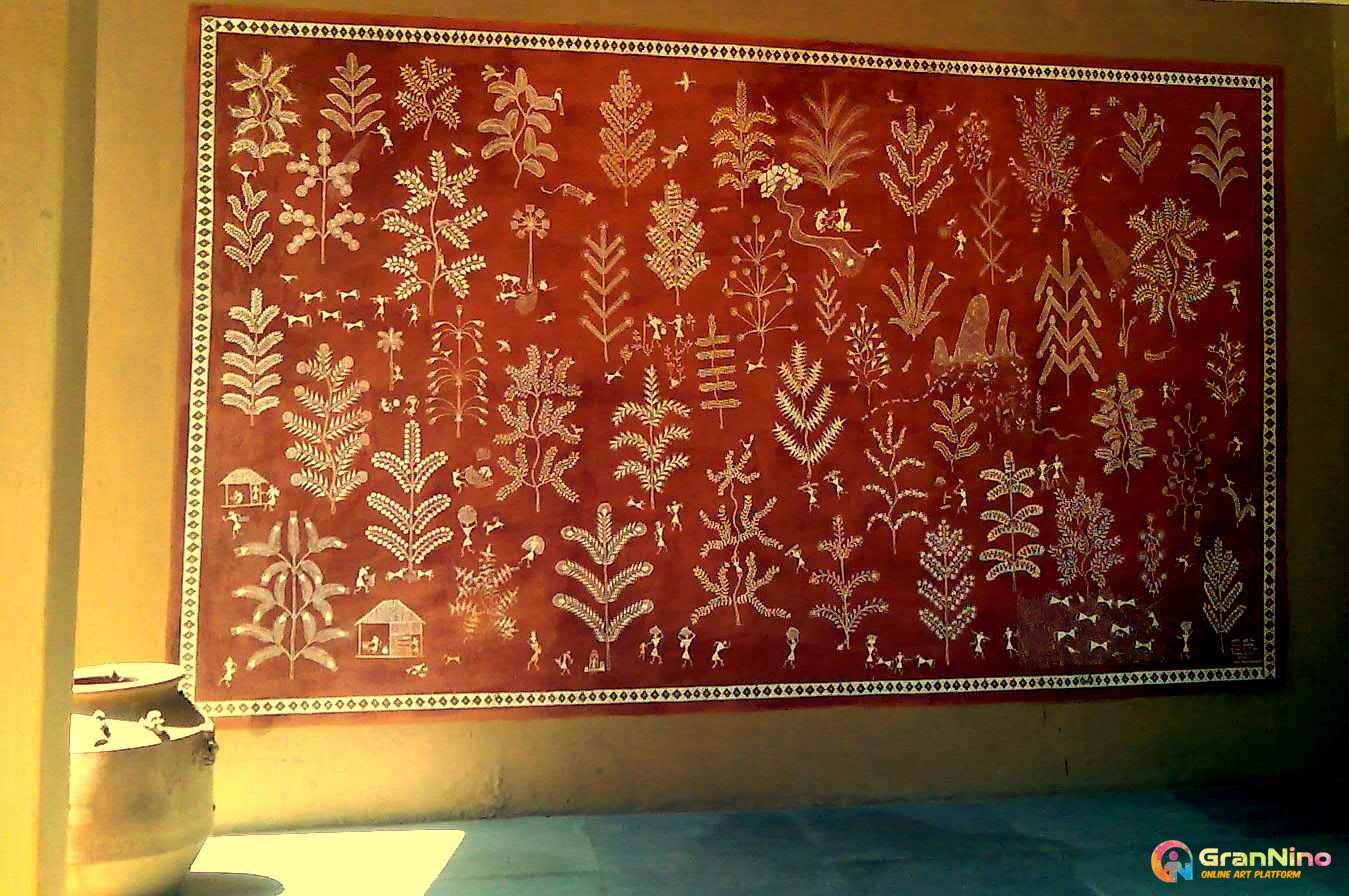 Credit to @oldpaint

SURFACE OR MEDIA
Traditionally, the Warli Painting was depicted on walls of houses. The tribes used to paint Warli on significant occasions, such as weddings, festivals, or harvests. But, only because of Artist Jivya Soma Mashe, Warli painting has moved onto paper and canvas since 1970.

MORE ABOUT WARLI PAINTING
Warli Paintings are widely use for Advertisements, for animation characters and wide range of other media publications like book covers etc.